The following is the first installment in our series of interviews that complement Julia Brock, Teresa Bramlette Reeves, and Kirstie Tepper's piece "Arts and Activism in 1970s Atlanta" by highlighting the continuing pertinence of the issues in the article in Atlanta today.
The subject of this interview is Susannah Darrow, the executive director of ArtsATL and the founding executive director of BURNAWAY. Like the women that Brock, Reeves, and Tepper discuss in their piece in relation to 1970s Atlanta, Darrow has played a central role in the development of the art scene in contemporary Atlanta via her creation and leadership of vital new organs for local arts criticism.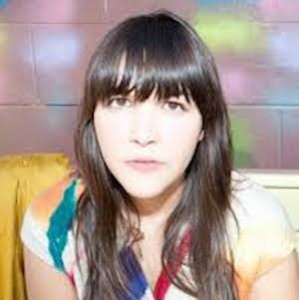 In their article, "Arts and Activism in 1970s Atlanta," Brock, Reeves, and Teppler discuss the importance of the post-recession context for the founding of many arts organizations in Atlanta in the 1970s. We were wondering if you could tell us a bit about the larger economic and social contexts of the period when you co-founded BURNAWAY and when ArtsATL was founded?
Actually the recession was the entire reason that both of those publications were started, due to the fact that print media was changing drastically at that time. A lot of publications were closing their doors and newspapers were decreasing the size and page count of arts sections at a very rapid rate. One of the main casualties of that locally was the Atlanta Journal-Constitution's art section, which basically disappeared—it went from having several full time arts writers to zero.
With BURNAWAY, I had just come out of undergrad a couple of years prior and there was kind of a cohort in Atlanta that existed of myself and several other people—Cinque Hicks was part of that, as was Jerry Cullum, Jeremy Abernathy, Ben Grad, and I started BURNAWAY—and blogging was very much a thing at that point. We were all independently kind of doing our own arts coverage at the time, and after the print coverage of the arts disappeared, we immediately had this great opportunity to be a new platform for it. At the time everyone was just doing it as a labor of love. I don't think anyone realized that our efforts would grow into the more mature organizations that they are now. It was sort of just done as a response to seeing that no one was covering the shows and arts that were happening around town. And from our perspective in starting BURNAWAY, we initially had a really strong interest in the emerging arts community in particular, which had never really had that large of a presence in any mainstream media outlets to begin with.
As for ArtsATL, it was started by Cathy Fox and Pierre Ruhe who had been the full-time critics at the Atlanta-Journal Constitution and just realized that it would be a huge disservice to a community if there was no one covering the arts—because it is really the biggest connector between audiences and arts presenters for a city in many ways. But their approach to it was much more multi-disciplinary than BURNWAY's was. BURNAWAY was really looking primarily at the visual arts community because that's where we were coming out of and were the most familiar with. However, because Pierre was a co-founder of ArtsATL I think the classical music side and the theatre side had a lot of attention paid to them as well.
Could you tell us a little bit about how you see the role of arts criticism in the arts ecology of Atlanta?
I always cite this because I think it's really relevant: in 2012 Creative Time did a study of the Dallas arts community and basically listed out what they felt were the most important components that any successful arts ecology needed to have. And there were certain things that were obvious: institutions producing important shows, patron and collector base to support artists, support for small to mid-size organizations, a strong MFA program to train and retain talent in a city, but arts criticism was also a big component of that. There needed to be arts writers covering what was happening in the arts community. You have people presenting and you have people that want to consume the art that is being produced, and arts criticism serves such a critical role in terms of its educational importance: to not only build awareness for the arts, but also help people to figure out how to consume what they are looking at, and what they are seeing or listening to. Especially for new audiences, the arts can seem really inaccessible at times, and when done well arts criticism can be a really important gateway for people to become interested and engaged in the arts in a way that they can't otherwise.
The other thing arts criticism does is provide really important feedback for the work that's being presented. We can put shows on and hear things all the time but if there is no one that is giving you contextualized and researched feedback about what you're doing, you don't know if its good or if its bad or how people are responding to it. I think it's very important to have that kind of call and response mechanism that criticism can provide so the arts community is both challenged and encouraged to do better work or continue the good work that is already happening. It can also give credibility to artists. I think having reviews of exhibitions or having people talk about your work shows that it is worthy of discussion. And at ArtsATL, our articles are regularly picked up by national media sources. This means we're serving an important position in getting information about what's happening in the arts in Atlanta out to a wider audience and a wider readership. This is great, because the more pride people can feel for their local arts community, the more they will want to be part of it.
And can you tell us a bit about where exactly BURNAWAY and ArtsATL fit in Atlanta's arts ecology?
Because of the way it was started, there has always been an artist-centric perspective coming from BURNAWAY, which is a good thing actually, and a really important resource to have in Atlanta. A few years ago we were doing stakeholder interviews and we realized that the bulk of BURNAWAY's audience really was artists and arts administrators and people working directly in the arts. And so, I think we really saw that there was a need to provide resources that weren't readily available for those audiences—to things like the call for artists column that lists residency and award and jury show opportunities as they come out, or the columns that were started that looked at professional practice, like Burning Questions. So I think within the arts ecology of Atlanta, BURNAWAY has really taken on a role of being a site for a kind of mentoring for people in the arts community, especially for those that are coming at the more emerging level.
ArtsATL, on the other hand, has a very different audience base. It speaks to a much wider audience and is much more general public-oriented in many ways because it was established to take the place of an arts and culture section from a major paper. It is read by a much larger portion of Atlantans who don't work in the arts for their day jobs. A lot of times they will have that specific interest area that they are really dedicated to, but the way the website was originally and remains set up, it really allows for the same kind of serendipity that happens when you're just going through the paper in the morning. You might stumble on something you weren't already aware of and might read about it and become interested. I think that the beauty of being a multidisciplinary publication is that it allows people to become exposed to things that weren't necessarily in their direct vantage point before, and I think that's part of ArtsATL's role, it really is in that kind of awareness building.
Building on that, can you now tell us about how you see BURNAWAY and ArtsATL in the arts economy of Atlanta, and in particular, the public funding of the arts in the city.
I think there is a major issue with arts funding in Atlanta. The arts have not been situated as an important part of the overall culture and development in the city. At certain times, there have been instances where they have had a better position, like I think in 1996 around the Olympics, and the Cultural Olympiad leading up to that, but that was an exception. But, Atlanta does not have the same relationship to arts and culture that other major cities do, like a Philadelphia or a Chicago or even a Dallas or Santa Fe, or even Charlotte, which now is a really good example of a city that has really embraced the role that arts and culture can play in the larger development of the city. I think Atlanta has not done that with the same intentionality or at the same level as other cities have. And that's not necessarily something that's unique to Atlanta. I think there are plenty of cities about which you could say the same thing. But I think that certainly is the case in Atlanta.
Also for people who live in Atlanta, if they're not already partially indoctrinated in the arts community and know what's happening, its not as integrated in the fabric of the city as I think it can be and it is in other communities. And so, people who might become a culturally interested public haven't become connected to the arts in the way that they are being cultivated into patrons or even donating outside of going to the High Museum once a year or to see a show at the Aurora Theatre once a year. I think there is a lot of work to be done to make the arts a lot less siloed and segregated from other conversations happening in the city.
Finally, can you tell us how you see the relationship between BURNAWAY and ArtsATL to the wide range of communities in Atlanta?
One of the things that we've been talking about a lot at ArtsATL, and which we actually just got a grant to do, is looking a lot more closely at what Atlanta's ten county metro region actually looks like and where the arts are happening around that space. And really thinking about what is not currently being covered and where we can better highlight the fact that there are arts and culture activities all over the city and not just in Fulton, DeKalb, and Cobb Counties. So we will be looking at how we can better reflect that in ArtsATL.
But the other thing, and I know we talk about this at editorial meetings with some regularity, is that there are also a lot of communities in Atlanta that are not seen as part of the Atlanta arts community, which is ridiculous because they absolutely are. There just needs to be that connection made. Atlanta is one of the most diverse cities in the country now. If you look at the full metro area it is an incredibly diverse city and within that there are so many different cultural communities represented and there are arts centers and arts presenters working out of those communities and I think there needs to be much greater attention paid to them to really bring them into the conversation of what the actual make-up of Atlanta's arts community looks like, and how the culture of Atlanta is actually represented.
I think sometimes people feel like as long as we are covering the black art scene and the white art scene we're doing it all and its fine. That that's what Atlanta is. But actually that is completely not the case at all. So I think we really need to expand how diversity is discussed in terms of what's represented in arts organizations in the city of Atlanta. That's certainly not to say that there shouldn't be coverage of what's already being covered, but I do think we need to expand.
---
Citation: Newman, Adam P. and Clint Fluker. "Arts and Activism in Atlanta Today: An Interview with Susannah Darrow." Atlanta Studies. October 10, 2016. https://doi.org/10.18737/atls20161010.
---